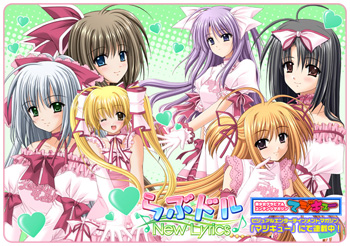 Love dol: Lovely Idol

(806)



Other Title(s)
らぶドル(LovelyIdol)
Lovely Idol
Genre(s)
Comedy, High School, Idol, Music
Episode(s)
12
Synopsis
The Lovedols are a popular group of idol singers with two \"generations\" of performers already well established. A third generation of Lovedols is ready to make its debut, but right before they're cued to go onstage, manager Tomohiro learns that the debut has been delayed by order of the company president. Unsure about the reasons behind this, Tomohiro starts to wonder what the third generation is lacking. Maybe they need another singer?and when he spots a street musician with a guitar, he may very well have found the answer. Recruiting her, however, could turn out to be harder than expected.