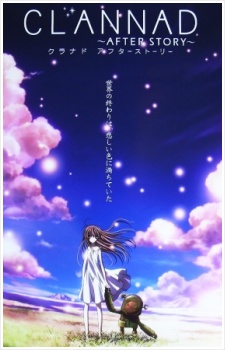 Clannad: After Story

(664)



Other Title(s)
CLANNAD After Story

Genre(s)
Drama, Romance, Slice of Life
Episode(s)
24
Synopsis
Events in After Story take place immediately upon Tomoya graduating high school. After declaring his love to Nagisa, they begin to have a close relationship. BUT, Nagisa is hiding a secret from Tomoya and the truth of it will change their lives forever.