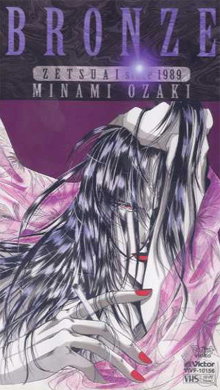 Bronze Zetsuai since 1989

(591)



Other Title(s)
BRONZE ZETSUAI since1989
Bronze: Zetsuai ~ Since 1989
Genre(s)
Romance, Shounen Ai
Episode(s)
1
Synopsis
The story of mega-famous pop star Koji and his surprising but desperate love for soccer player Izumi is told in a long serial manga by Minami Ozaki, as well as two one-hour OAVs: Zetsuai 89 and Bronze. Their love for each other is obsessive, complete, total, and sometimes frightening in its intensity.

Bronze is the second OVA, set a few years after Zetsuai, and drawn in a different style. The voice actors, however, are the same..