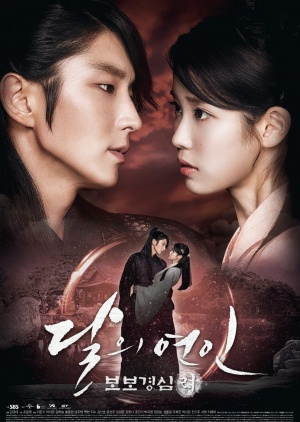 Moon Lovers: Scarlet Heart Ryeo

(5069)



Other Title(s)
Moon Lovers; Time Slip: Ryeo

Genre(s)
Drama, Fantasy, Historical, Romance, Tragedy
Episode(s)
20
Synopsis
When a total eclipse of the sun takes place, a 21st century woman, Go Ha Jin, is transported back in time to the Goryeo Dynasty of Korea. She wakes up in the body of 16-year-old Hae Soo, an aristocrat living with Lady Hae, her cousin who happens to be married to one of the sons of King Taejo. She soon befriends several of the princes, who find her carefree and exuberant attitude refreshing. Although she knows she should not get involved in palace intrigues over the succession to the throne, she inadvertently becomes a pawn in the struggle, as several of the Princes fall in love with her.

~~ Based on Chinese novel "Bu Bu Jing Xin" by Tong Hua.