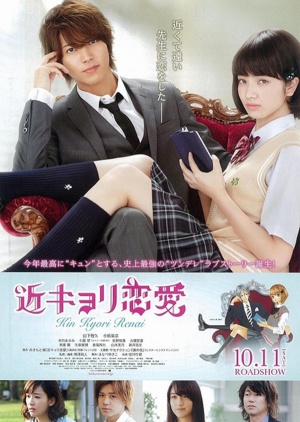 Kinkyori Renai (2014)

(4882)



Other Title(s)
Close Range Love
A Short Distance Relationship
Genre(s)
Manga, Romance, School
Episode(s)
1
Synopsis
Kururugi Yuni is a smart high school student. She excels in all subjects except for English. A new English teacher begins work at Yuni's high school. His name is Sakurai Haruka and he is very handsome. Yuni begins to receive one-on-one tutoring from Mr. Sakurai Haruka. Soon, Yuni develops feelings for her teacher and she realizes that she is now in love. Yuni then confesses to her teacher. ~~ Based on the manga series with the same name by Mikimoto Rin.