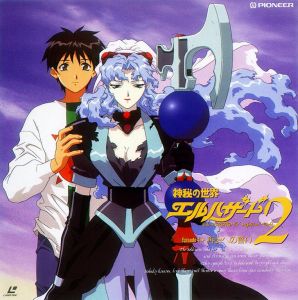 El Hazard: The Magnificent World 2

(482)



Other Title(s)
神秘の世界エルハザード2

Genre(s)
Action, Adventure, Aliens, Comedy, Fantasy, Parallel Universe, Slapstick, Super Power
Episode(s)
4
Synopsis
Now that the Bugrom have been defeated, Roshtaria settles into a quiet splendor once again. And the main event of the day is Miz's wedding to Mr. Fujisawa! Not all goes well, and Fujisawa has some second thoughts chiefly involving running off to the mountains at the last minute. Needless to say, Miz is not amused, and grabs everyone in a search to find her love. But when they reach the mountains, instead of finding him they find a hidden garden and a seemingly amnesiac Ifurita. Elsewhere, Diva and Jinnai stumble upon a strange facility housing a dormant demon, Kalia. Jinnai awakens her expecting her to follow his bidding like Ifurita but Kalia has her own agenda..