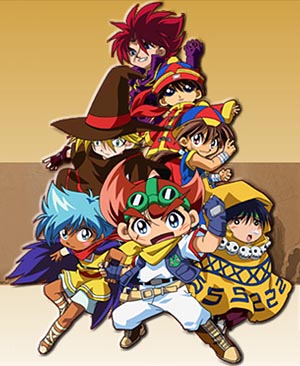 B-Densetsu! Battle Bedaman

(470)



Other Title(s)
B-伝説! バトルビーダマン
Battle B-Daman
Genre(s)
Fantasy, Action, Adventure
Episode(s)
52
Synopsis
In another world, the Bedaworld, balls from ancient times are admired and a game called Bedaman, fought with those balls, develops. Raised by cats until he was five, Yamato Delgato`s only dream was to play B`Daman-the official sport of the B`DaWorld. However, his dream comes true when he is chosen to wield the most powerful B`Daman ever; the legendary Cobalt Blade. Only he has skills to harness its power. This is his journey into the world of B`Daman as he learns valuable lessons and also tries to save the B`DaWorld from the evil clutches of the Shadow Alliance.