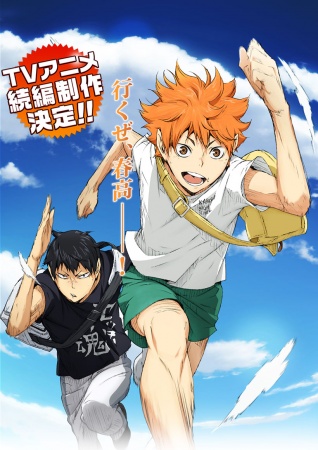 Haikyuu!! Second Season

(4588)



Other Title(s)
Haikyuu!! Second Season

Genre(s)
Comedy, Drama, School, Shounen, Sports
Episode(s)
25
Synopsis
The second season of Haikyuu!! After losing against Aoba Jousai, the whole Karasuno team feels at a loss. Especially Kageyama and Hinata, who seem to be the most devastated about the defeat. However, the team soon cheers up when a chance for them to go to Tokyo appears. During their training camp there, Karasuno will meet new formidable opponents.