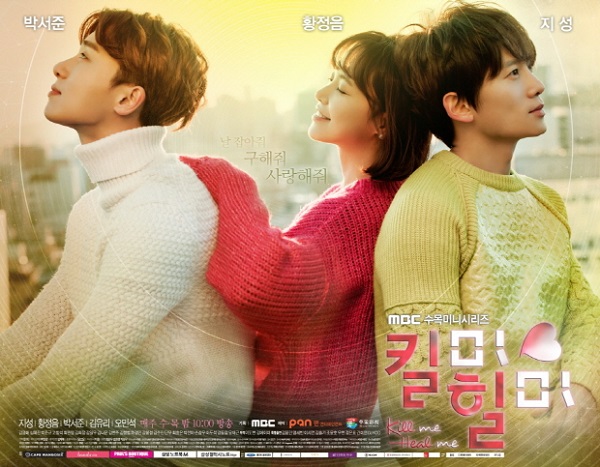 Kill Me, Heal Me (Kdrama Series)

(4501)



Other Title(s)
킬미, 힐미
Kill Me, Heal Me
Genre(s)
Comedy, Medical, Mystery, Romance
Episode(s)
20
Synopsis
A romantic comedy between a third-generation billionaire with Dissociative Identity Disorder and a first-year Psychiatrist resident who treats him secretly.

After a traumatic experience in his childhood, Cha Do Hyun suffers memory lapses and his personality then fractured into seven different identities. A resident doctor, Oh Ri Jin, is a beautiful, innocent, and popular woman on the surface, but she and her twin brother, Oh Ri Ohn, hide different facades. Oh Ri Jin is money-oriented, has messy habits, and dreams to be a pro wrestler; while Oh Ri Ohn acts like a fool despite actually being a genius writer of detective novels.