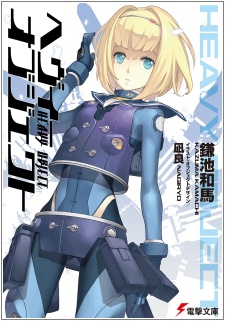 Heavy Object

(4427)



Other Title(s)
ヘヴィーオブジェクト

Genre(s)
Action, Mecha, Military, Sci-Fi
Episode(s)
24
Synopsis
In the future, warfare has been revolutionized by the invention of mechanical weapons called "Objects." These Objects are overwhelmingly powerful, rendering traditional weapons like guns, tanks and fighter jets completely useless. Qwenthur is an un-athletic, but smart soldier who aims to work as an Object mechanic. Stationed at an Alaskan Object base, he meets Milinda, a stoic but beautiful Elite Soldier who pilots her own Object. As they learn to support each other in battle, Qwenthur begins to uncover the grim secret behind the Heavy Objects.