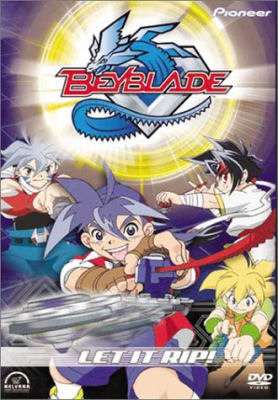 Bakuten Shoot Beyblade

(435)



Other Title(s)
爆転シュート ベイブレード
Beyblade
Genre(s)
Action, Human Enhancement, Proxy Battles, SciFi, Shounen
Episode(s)
51
Synopsis
Schoolboys battle each other in gyroscope tournaments to become the top Beyblader. In the series-and in real life-the gyroscopes are spun using a launching device comprising a small connector unit and a plastic 'blade,' which releases the spinning gyroscope onto the playing surface. The object of the game is for Beybladers to knock each other's gyroscopes, which are about an inch and a half in diameter, off a plastic playing surface. The loser of the match has to forfeit his or her gyroscope to the victor.