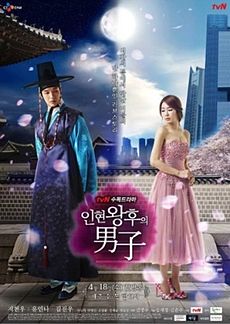 Queen In-hyun`s Man

(3743)



Other Title(s)
인현왕후의 남자

Genre(s)
Fantasy, Romance, Historical Drama, Action
Episode(s)
16
Synopsis
Year 1694, Joseon Dynasty: Kim Boong-do (Ji Hyun-woo) is a noble-born scholar and his family's sole survivor after they were massacred in a conspiracy. Boong-do supports the reinstatement of Queen In-hyun, who was deposed due to scheming by royal concubine Lady Jang.

Year 2012, modern-day Seoul: Choi Hee-jin (Yoo In-na), an unsuccessful actress, lands her big break when she is cast as Queen In-hyun in the television drama 'New Jang Heebin'. Due to a mysterious talisman, Boong-do time-travels to 2012, where he crosses paths with Hee-jin and falls in love.