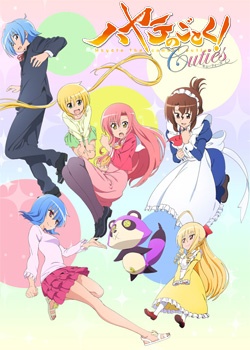 Hayate no Gotoku! Cuties

(3564)



Other Title(s)
ハヤテのごとく! Cuties
Hayate no Gotoku! (2013)
Genre(s)
Comedy, Parody, Romance, Shounen, Harem
Episode(s)
12
Synopsis
As Nagi lost her mansion and properties in the last series, she has to live with Hayate, Maria and others in the old apartment which is left behind.