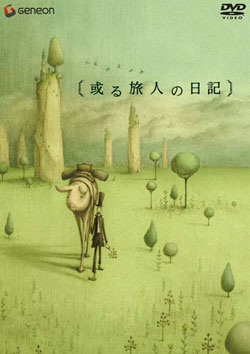 Aru Tabibito no Nikki

(348)



Other Title(s)
或る旅人の日記
A Traveller`s Diary
Genre(s)
Art, Fantasy
Episode(s)
6
Synopsis
Aru Tabibito no Nikki by Kunio Kato showes the surreal journey of a stranger, traveling on a Dali-like pig with giant legs and leading us in to an unconscious mixture of nightmare and dream.

Strange things happen to a traveller. Illustrative drawing on paper and 2d computer animation.