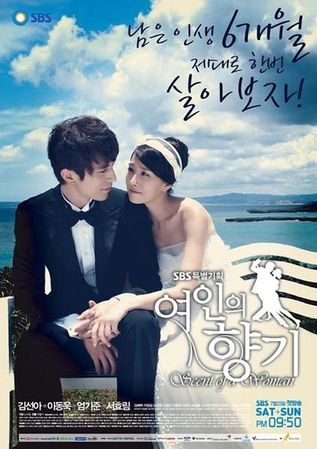 Scent of a Woman (Kdrama)

(2769)



Other Title(s)
Helena`s Promise

Genre(s)
Romance, Comedy, Drama
Episode(s)
16
Synopsis
"Scent of a Woman" is a romantic-comedy that depicts the life of a 30'ish woman who works as a low-level clerk. She works hard, but lives her life without much joy.
The woman Lee Yeon Jae (Kim Sun Ah), is given the grim prognosis that she only has a short time left to live. She decides to quit her job at a travel agency and live her life to the fullest.