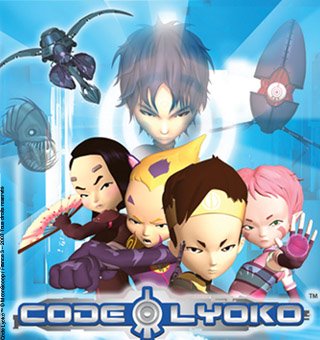 Code Lyoko

(2764)



Other Title(s)
Code Lyoko

Genre(s)
Action, Sci-Fi, Adventure, School Life
Episode(s)
95
Synopsis
Code Lyoko is a French animated television series featuring both conventional animation and CGI.

Code Lyoko is about a group of four boarding school students enrolled at Kadic Junior High School: Jeremie Belpois, Odd Della Robbia, Ulrich Stern, and Yumi Ishiyama. The students travel to the virtual world of Lyoko — which is found in a supercomputer housed in the basement of an abandoned factory near the school — to fight against a deadly multi-agent system named XANA and prevent him from taking over the world. In the first season, they also tried to bring a virtual being trapped on Lyoko, Aelita Schaeffer to Earth.