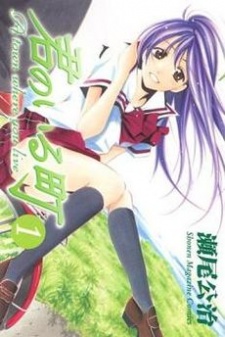 Kimi no Iru Machi: Tasogare Kousaten

(2704)



Other Title(s)
君のいる町

Genre(s)
Drama, Ecchi, Romance, School, Shounen, Harem
Episode(s)
3
Synopsis
This is a character-driven romance set in the same universe and takes place few years after the events of the manga and anime series Suzuka. It follows Haruto Kirishima, a self-conscious teenager, and Yuzuki Eba, an extroverted teenage girl who moves from Tokyo into the Kirishima family's home in Hiroshima Prefecture. Eba Yuzuki has mysteriously decided to go to high school in the countryside. But despite Kirishima Haruto's objections, she is living in his home. Now he has to put up with a freeloading city girl and even worse, make sure Kanzaki Nanami, the girl he likes, doesn't get the wrong idea!