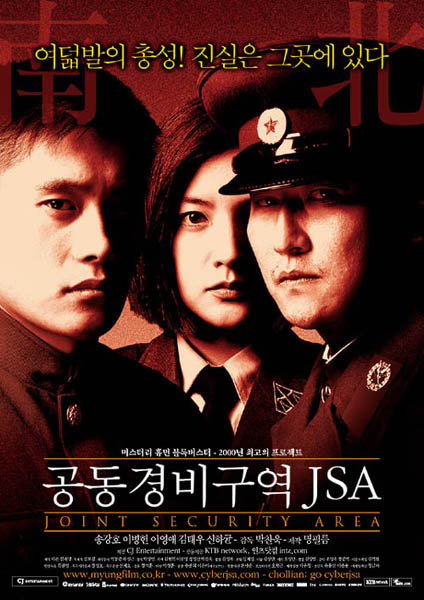 Joint Security Area (K-Movie)

(2596)



Other Title(s)
Gongdong Gyeongbi Guyeok JSA

Genre(s)
Drama, Thriller, War
Episode(s)
1
Synopsis
Nothing is more symbolic of the division of Korea into two countries as the 'Bridge of No Return' in Panmunjom, the demilitarised zone on the border between the two states. One day, a border guard is killed by a rifle bullet; the suspected marksman is a South Korean soldier, who is found wounded in the middle of no-man's-land. This incident will have grave repercussions. Both North and South Korea regard the incident as an act of deliberate provocation. The North accuses the South of having committed a 'terrorist attack', whilst South Korea suspects the North of having attempted an 'abduction'. Both sides appeal to the authorities of the neutral states (NNSC) for help and ask them to investigate the affair.