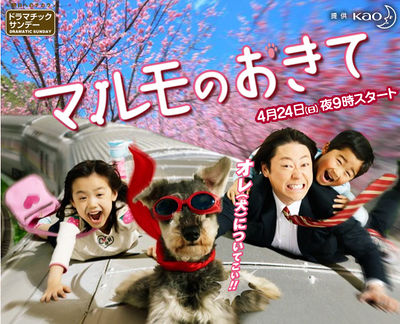 Marumo no Okite (JDrama)

(2592)



Other Title(s)
マルモのおきて(JDrama)
Follow me (the dog)!! (JDrama)
Genre(s)
Family
Episode(s)
11
Synopsis
Abe plays the single Takagi Mamoru, an employee at a stationery maker. He ends up becoming the guardian of his deceased friend's twin children, played by Ashida and actor Suzuki Fuku. The show is primarily a home drama about the three of them gradually becoming a family, but it also contains an element of fantasy, as the two kids find a dog that can speak (played by a male Miniature Schnauzer).