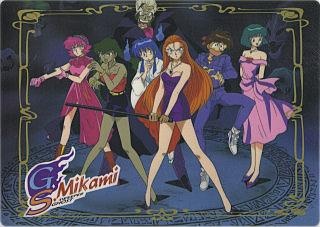 GS Mikami: Gokuraku Daisakusen!!

(2424)



Other Title(s)
GS美神・極楽大作戦!!
Ghost Sweeper Mikami Movie
Genre(s)
Comedy, Fantasy
Episode(s)
1
Synopsis
Her name is Mikami and she is a Ghost Sweeper by profession. She's also the sexiest exorcist/bounty hunter you will ever meet! When an evil vampire sorcerer returns to Tokyo after a 100-year absence, Mikami is hired to track him and his menacing assistant down before they take over the city.