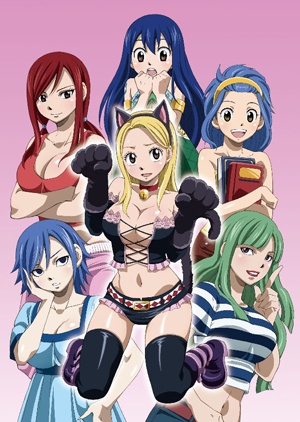 Fairy Tail: Youkoso Fairy Hills!

(2300)



Other Title(s)
フェアリーテイル: ようこそ フェアリーヒルズ!!

Genre(s)
Action, Adventure, Comedy, Fantasy, Magic, Shounen
Episode(s)
1
Synopsis
Special OVA bundled with the 26th volume of the manga.
The anime adaptation of the manga side story 'Youkoso Fairy Hills!!' (Welcome to Fairy Hills!)

Lucy comes across a mysterious written request. The client is looking for an object that is in Fairy Tail's female dormitory, Fairy Hills. To verify the request, Lucy visits Fairy Hills, and discovers that the client is Hilda, the dormitory head who is looking for a 'shining treasure.' Meanwhile, Natsu and the other guild members are cleaning their pool.