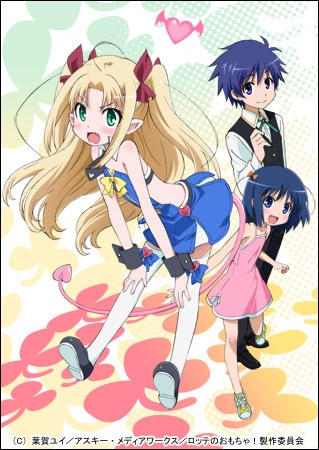 Astarotte no Omocha!

(2264)



Other Title(s)
ロッテのおもちゃ!
Lotte no Omocha!
Genre(s)
Comedy, Demons, Ecchi, Fantasy, Romance, Seinen, Slice of Life
Episode(s)
12
Synopsis
In the medieval fantasy world of Alfheimr, succubus princess Astarotte Ygvar, the first princess of the kingdom of Ygvar, has just reached the age of 10. For the coming years of a young succubus' life, it is necessary for them to have a male harem. In order to maintain their body and preserve their beautiful appearance, they must consume a substance only found on males. This substance is a liquid called Sauzfryma, better known as semen. The princess, however, bears a great dislike against men, and only agrees to create a harem if a human male is to join.