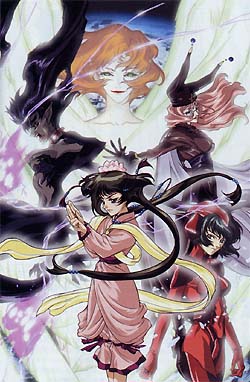 Aquarian Age

(21)



Other Title(s)
Aquarian Age: Sign for Evolution
アクエリアンエイジ
Genre(s)
Contemporary Fantasy, Idol, Music, Romance, Seinen, Super Power
Episode(s)
13
Synopsis
Kyouta and his friends dream of becoming a big-time rock and roll band. Kyouta's childhood friend, Yokko, supports them as they work to make their dream come true. Just as things start to turn in their favor, however, Kyouta learns that there are greater forces at work and an earth-shattering conflict is about to start. What part will Yokko and Kyouta play in the events to come?