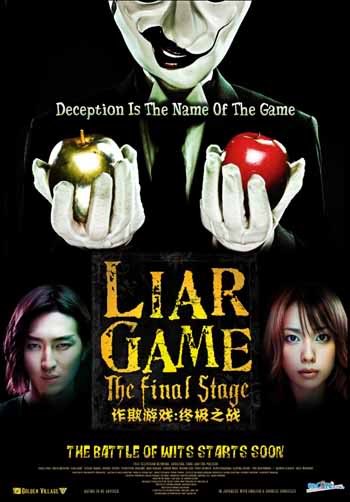 Liar Game: The Final Stage

(2070)



Other Title(s)
ライアーゲーム ザ・ファイナルステージ

Genre(s)
Psychological thriller
Episode(s)
1
Synopsis
Even though being able to withdraw from the Liar Game Tournament, Kanzaki Nao (Toda Erika) decides to join Akiyama Shinichi (Matsuda Shota) and nine other players for the final game, ?The Garden of Eden game?, which offers a 5 billion yen prize. The players are informed that if all the players can work together, they can all become winners. However the chances of winning are endangered by a mysterious player known as 'Person X'.