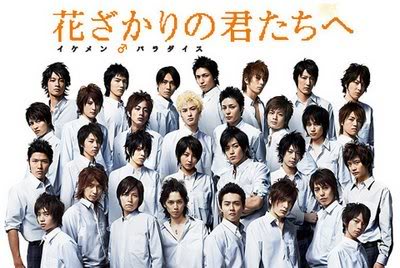 Hanazakari no Kimitachi he SP

(2045)



Other Title(s)
花ざかりの君たちへ, SP
花ざかりの君たちへ, For You in Full Blossom
Genre(s)
High school, romance, comedy
Episode(s)
1
Synopsis
The special took place half a year after the series' end. With Osaka Gakuen getting ready for an upcoming Valentine's Day event, Sano and Nakatsu reflect on the final week of their last summer vacation, which falls into the timeline of the original series between episodes 7 and 8. The special also includes a graduation scene and addresses the relationship between Mizuki and Sano.