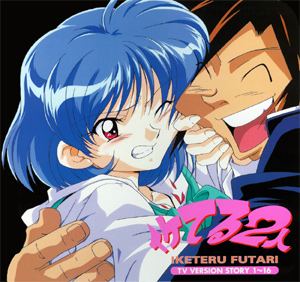 Iketeru Futari

(1836)



Other Title(s)
イケてる2人

Genre(s)
Boing, Comedy, Ecchi, High School, Lolicon, Manga, Pantsu, Romance, School Life, Seinen, Slapstick, Small Breasts
Episode(s)
16
Synopsis
Saji Keisuke is a rather energetic young man who is quite smitten with mysterious Koizumi Akira. Then there's also Saji's childhood friend Yuki with her enormous jiggly breasts.

What will become of this ecchi-filled love-triangle?