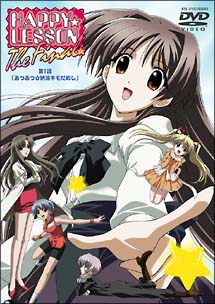 Happy Lesson The Final

(1764)



Other Title(s)
HAPPY☆LESSON THE FINAL

Genre(s)
Comedy, Harem, High School, School Life, Slapstick
Episode(s)
3
Synopsis
When Mitsuki learns that the high school is going to destroy the old school building, she is saddened at the thought of so many memories being erased. Chitose and the rest of the moms jump into action to stop the demolition. During their struggle, Fumitsuki, Chitose, and Mitsuki finally understand their true feelings.