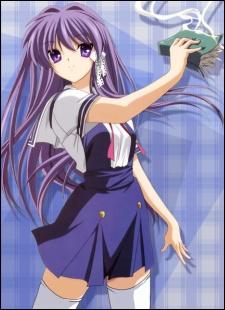 Clannad After Story : Another World ~Kyou Chapter~

(1317)



Other Title(s)
CLANNAD AFTER STORY OVA
クラナド アフターストーリー もうひとつの世界 杏編
Genre(s)
Comedy, Romance, School, Drama
Episode(s)
1
Synopsis
The eighth and final DVD for Kyoto Animation's Clannad After Story anime adaptation of Key's Clannad visual novel will include an 'Another World: Kyou Arc' episode. As the name implies, the episode will recount an alternate story arc that focuses on the Kyou Fujibayashi character. The announcement was made at '~Kono Machi no Negai ga Kanau Basho,' the Clannad fan appreciation event that was held in Tokyo's New Pier Hall.