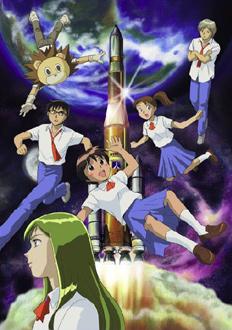 Futatsu no Spica

(1253)



Other Title(s)
ふたつのスピカ
Twin Spica
Genre(s)
Coming of Age, High School, School Life, SciFi
Episode(s)
20
Synopsis
The story about teenage fantasy of Asumi, a girl aiming to become an astronaut, and her friends. A refreshing tiny story, cute but painful Science-Fiction Fantasy.

Lion's space vehicle fell from the sky and crashed. Unfortunatelly, the accident also killed Asumi's mother. Asumi then met the spirit of Lion, who told Asumi stories of space. Listening to these stories, Asumi began to realize her dreams for the future.