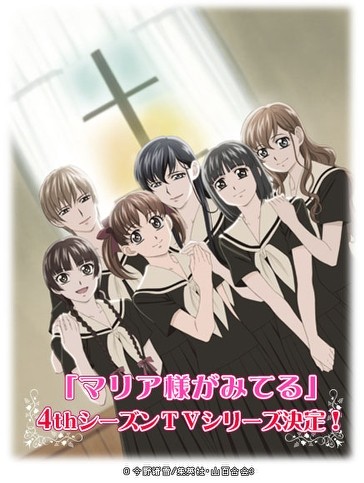 Maria-sama ga Miteru 4th

(1066)



Other Title(s)
マリア様がみてる 4thシーズン

Genre(s)
Coming of Age, Daily Life, High School, School Life, Shoujo
Episode(s)
13
Synopsis
Life goes on for the ladies in the Yamayurikai. On the one-year anniversary of Sachiko and Yumi becoming soeurs, Yumi receives a difficult task from Sachiko: to finally acknowledge someone as her younger sister. The 4th season of the anime based on the light novel series by Oyuki Konno.