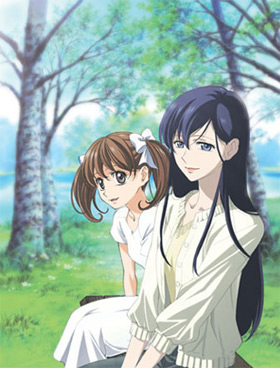 Maria-sama ga Miteru 3rd

(814)



Other Title(s)
マリア様がみてる 3rdシーズン

Genre(s)
Coming of Age, High School, Romance, Shoujo, Shoujo Ai
Episode(s)
5
Synopsis
Maria-sama ga Miteru is based on a series of novels by Konno Oyuki, about girls who attend Lillian Girls' Academy, a Catholic school in Japan. Lillian Academy's Student Council is called the Mountain Lily Council. The Council is composed of three girls, each of whom takes a flower title: Rosa Gigantea (white); Rosa Sinensis (red); Rosa Foetida (yellow). The heroine of the story, Fukuzawa Yumi, is a student at Lillian Academy, who is also the 'petite soeur' of Sachiko (the 'Rosa Shinensis en bouton'). The series is based around the lives of the Mountain Lily Council members their interaction, and their interactions with the local boys school which Yumi's brother attends.