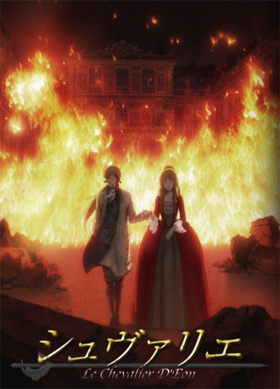 Le Chevalier D`Eon

(787)



Other Title(s)
シュヴァリエ Le Chevalier D`Eon

Genre(s)
Conspiracy, Fantasy, Historical, Seinen, Swordplay, Tragedy, Violence
Episode(s)
24
Synopsis
In the 18th Century, just before the French revolution, multiple religious cults of the dark side were engaged in secret maneuvers under the name of Revolution. 'Le Chevalier D'Eon' (Knight D'Eon) a diplomat and a special agent working for Louis XV, is fighting against those cults, and also on a mission to find the killer of his own sister. A mysterious cult organization called 'Rose Cross' stands in his way, using vicious powers to create a dark creature, 'Gargoyle' to take over Europe.

Le Chevalier d'Eon, Charles de Beaumont, was a real-life diplomat and spy in 18th century Europe, most famous for being of questionable gender. D'Eon worked as a spy, politician and soldier for King Louis XV for many years, before returning to France during the rule of King Louis XVI. After his return to France he lived and dressed as a woman. It was not until his death that doctors confirmed that he was a man.