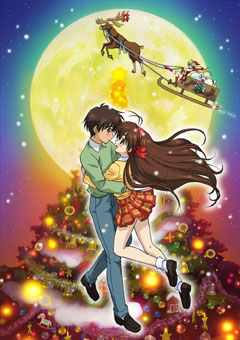 Itsudatte My Santa!

(757)



Other Title(s)
いつだってMyサンタ!
My Santa
Genre(s)
Comedy, Shounen, Slapstick
Episode(s)
2
Synopsis
'Jingle Bells is playing. It's Christmas Eve. Inside my room appears Santa in a Miniskirt and her name is...'

Itsudatte My Santa is a little story about a boy named Santa who is alone on Christmas Eve who happens to meet a girl name Mai/Santa Claus. A cute Santa girl in a miniskirt who comes to him to give him a little luck. One night with her turns out to be the greatest gift anyone has ever given him.

This OVA is based on the one-shot manga which was written by Akamatsu Ken back in 1998.