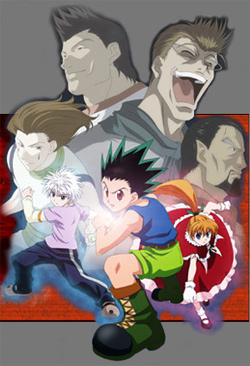 Hunter X Hunter - Greed Island Final

(743)



Other Title(s)
ハンター?ハンター G・I Final

Genre(s)
Action, Adventure, Comedy, Shounen, Super Power, Virtual Reality
Episode(s)
14
Synopsis
The story takes place after the second OVA.

Gon is still searching for his father inside the game Greed Island. This OVA will cover Gon, Killua and Biscuit's adventures troughout the game. Will Gon find his father? Find out...