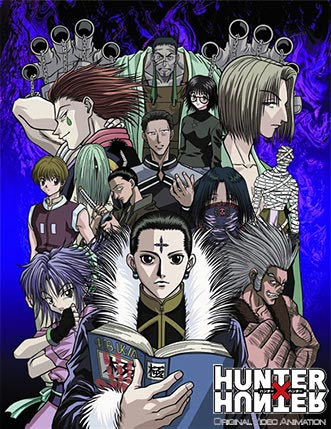 Hunter X Hunter: Original Video Animation

(741)



Other Title(s)
ハンターxハンター OVA

Genre(s)
Action, Adventure, Comedy, Shounen, Super Power, Underworld
Episode(s)
8
Synopsis
After receiving a message from Hisoka, Kurapica finds out that the Spiders are all still alive. After some discussion, Kurapica alongside with Gon, Killua and Leorio decide to capture a Spider member whos special ability would have the most devastating effect on Kurapica.
And so the hunt begins.