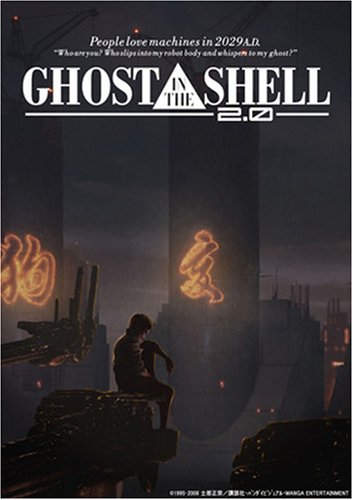 Koukaku Kidoutai 2.0

(705)



Other Title(s)
GHOST IN THE SHELL/攻殻機動隊 2.0
Ghost in the Shell 2.0
Genre(s)
Action, Cops, Cyberpunk, Cyborgs, Human Enhancement, Law and Order, SciFi, Seinen, Special Squads, Violence
Episode(s)
1
Synopsis
Ghost in the Shell 2.0 is a renewal version of the 1995 film produced as part of celebration for the release of The Sky Crawlers in 2008. For the Version 2.0, all the animation were re-produced with latest technologies such as 3D-CGI, and the soundtrack was also renewed.

All the voices were re-recorded again. Notably, the voice actor of 'Puppet Master' was changed from Iemasa Kayumi to Yoshiko Sakakibara. Some dialogs were changed from the original.

Kenji Kawai remixed music with 6.1 Channel Surround and Randy Thom of Skywalker Sound joined as Sound Designer to improve the sound.