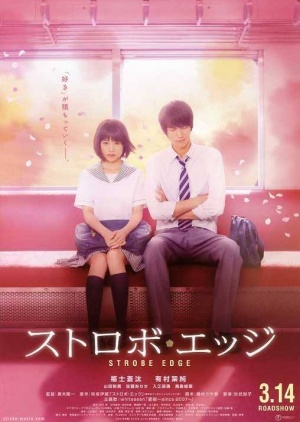 Strobe Edge (2015)

(4883)



Other Title(s)
Strobe Edge
ストロボ・エッジ
Genre(s)
Drama, Manga, Romance, School, Youth
Episode(s)
1
Synopsis
Ninako Kinoshita is a high school freshman with no experience in love. When she meets Ren Ichinose—a handsome boy who's popular with all of their female classmates — on a train during their commute home, she starts encountering him more regularly and gradually develops feelings for him. However, Ren already has an older girlfriend. As the relationship of these two is explored, several other people in their lives must deal with their own feelings of unrequited love.