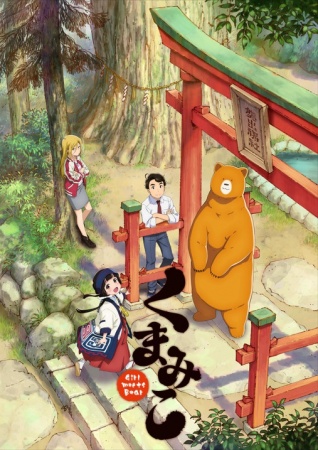 Kuma Miko

(4854)



Other Title(s)
Kumamiko: Girl Meets Bear

Genre(s)
Comedy, Seinen, Slice of Life
Episode(s)
12
Synopsis
What does a bear know about life in the big city? For Machi Amayadori's sake, hopefully a lot! The young shrine maiden has spent her whole life in the rural mountains with Natsu, her talking guardian bear. Now, at fourteen, she wants to take a chance and attend high school in the big city. Can Natsu really prepare her for city life? Or will his wacky trials be too much for even Machi to bear?