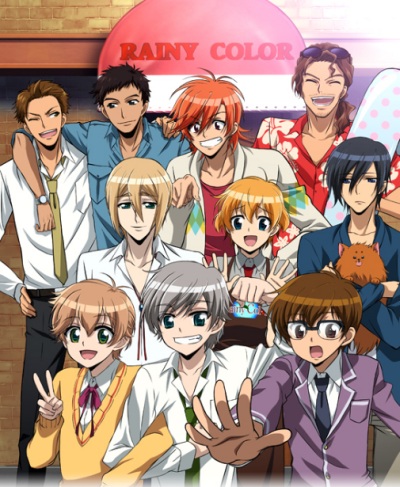 Ame-iro Cocoa: Rainy Color e Youkoso!

(4708)



Other Title(s)
Rainy Cocoa: Season 2
Rainy Cocoa, Welcome to Rainy Color
Genre(s)
Comedy, Slice of Life
Episode(s)
12
Synopsis
Life at the Rainy Color café can never be described as boring. The arrival of the Koga brothers from England—Noel, always brimming with curiosity, and Nicola, somewhat shy and conservative—ensures that their sibling, café manager Shion, is kept on his toes. There's also another newcomer, cameraman/photographer Jun Arisawa, who holds a mysterious connection to café owner Koji Amami. Last but not least, there's a special photograph that incites all kinds of heartfelt and comedic reactions from the Rainy Color crew!