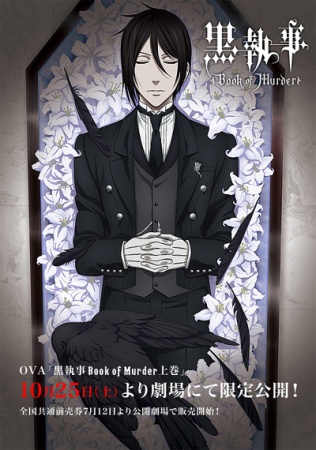 Kuroshitsuji: Book of Murder

(4549)



Other Title(s)
Black Butler: Book of Murder

Genre(s)
Comedy, Demons, Fantasy, Shounen, Supernatural
Episode(s)
2
Synopsis
At the Queen's behest, young master Ciel Phantomhive hosts a lavish banquet to be attended by the crème-de-la-crème of London's elite. What begins as a fabulous affair quickly takes a dark turn when guests begin turning up dead! Should Sebastian and Ciel wish to once more see the light of day, they must join forces with their guests, including the legendary author Sir Arthur Conan Doyle, to unravel the mystery – and apprehend the murderer before it's too late!