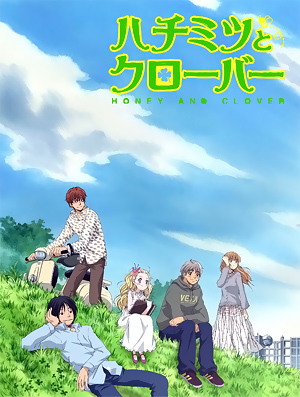 Hachimitsu to Clover

(441)



Other Title(s)
ハチミツとクローバー
Honey and Clover
Genre(s)
Art, College, Comedy, Coming of Age, Josei, Love Polygon, Romance, Slapstick
Episode(s)
24
Synopsis
Takemoto Yuuta, Mayama Takumi and Morita Shinobu are three art school students, friends and flat-mates. Yuuta, the freshman, lives in terror of Morita, a very erratic sculptor.

Their routine is disrupted when their teacher, Hanamoto, introduces them to his cousin's daughter, Hagumi Hanamoto. Even though she's entered college, she looks like a middle school student. Yet despite her appearance, she's a talented sculptor and painter with several gallery showings already in her portfolio. Naturally, all the men around her fall in love with her.