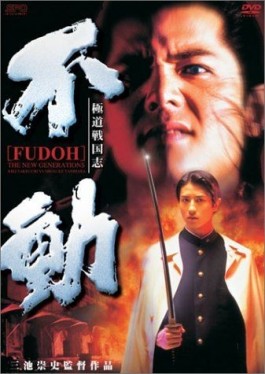 Fudoh: The New Generation (1996)

(4313)



Other Title(s)
Gokudo Sengokushi: Fudo
極道戦国志:不動
Genre(s)
Action, Crime, Thriller
Episode(s)
2
Synopsis
High-schooler Riki Fudoh is a very accomplished gangster at a remarkably young age and has a loyal group of under-aged assassins working under him. He plans on taking out all rival yakuza in his own way, but his true goal is to avenge the death of his brother at the hands of their yakuza boss father. Eventually, a cold-blooded yakuza agent named Nohma is dispatched to put a stop to this and things get ugly in a hurry. ~~ Based on a manga by Hitoshi Tanimura.