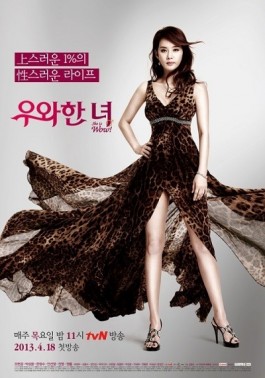 She is Wow! (Kdrama Series)

(4145)



Other Title(s)
She is Wow! (2013)
Woowahan Nyeo ; Perfect Woman ; She is Wow
Genre(s)
Drama
Episode(s)
12
Synopsis
A-Ra leads the perfect life. She is a popular actress, has an ideal husband Jung-Han, who is the most popular announcer, and a son Min-Kyu. People adore them as a couple, but their life isn't as great as it appears. A-Ra struggles to get cast as an actress as she gets older. Jung-Han and A-Ra do not respect each other or love each other.

One day, their troubled son Min-Kyu arrives back in Korea from America. Min-Kyu got kicked out of school over there and is a troubled kid. A-Ra and Jung-Han worry that others may find out about Min-Kyu's troubles. Making matters worse, a secret, which can destroy A-Ra's perfect world, exists.