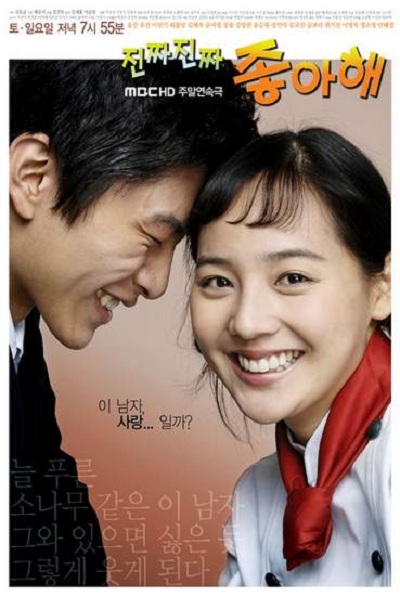 I Really Really Like You

(3964)



Other Title(s)
진짜 진짜 좋아해

Genre(s)
Comedy, Romance
Episode(s)
34
Synopsis
Yeo Bong Soon (Eugene) leaves her mountain village and comes to Seoul to live and look for her parents after her foster 'grandmother' passes away. She finds a job as an assistant cook at the President's Blue House canteen and later, in the Blue House kitchen. She falls for Jang Joon Won (Ryu Jin), the President's son, a highly intellectual doctor; however, he is married with a five-year-old daughter. His wife is suffering from dementia. As Bong Soon finds herself falling in love with Joon Won, a love triangle builds up when Bong Ki (Lee Min Ki), the President's family's bodyguard, starts to fall for the hillbilly Bong Soon! The drama explores about how Bong Ki gets in touch with his own feelings and how Bong Song's generosity makes the men fall for her.