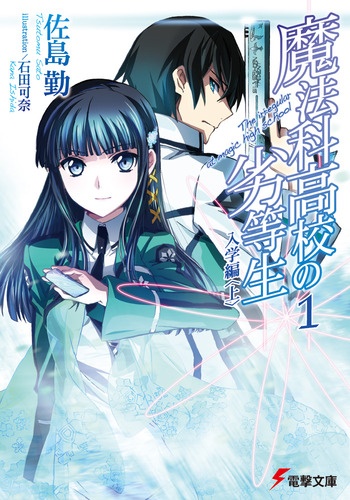 Mahouka Koukou no Rettousei

(3836)



Other Title(s)
é­"法ç§'é«˜æ ¡ã®åŠ£ç­‰ç"Ÿ
The Irregular at Magic High School
Genre(s)
Magic, Romance, School, Sci-Fi, Shounen, Supernatural
Episode(s)
26
Synopsis
Magic is a product of neither legends nor fairy tales, but instead has become a technology of reality since a time unknown to people. Supernatural power became a technology systematized through magic, while magic became a technical skill. A 'Supernatural Power User' became a 'Magic Technician.' Magic Technicians (in short, Magicians) are nurtured through Magic High Schools and Universities. This is a story about: Tatsuya, a defective elder brother low achiever. Miyuki, a perfect, flawless younger sister high achiever. After both siblings entered a Magic High School, The stage of daily turbulence was unveiled—.