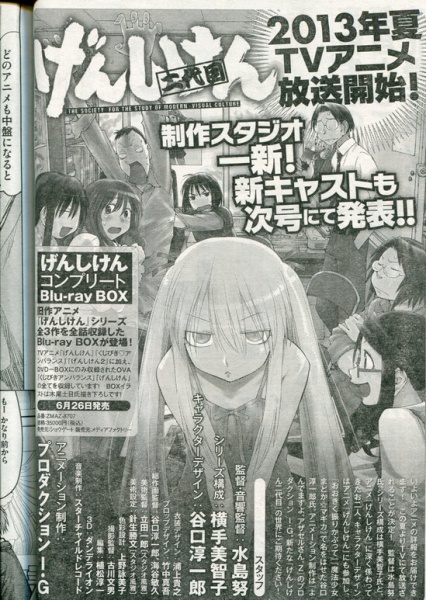 Genshiken Nidaime

(3704)



Other Title(s)
げんしけん 二代目
The Society for the Study of Modern Visual Culture
Genre(s)
Comedy, Parody, Slice of Life
Episode(s)
13
Synopsis
Most of the previous Genshiken members have graduated and moved on. Now the club gains new members and becomes a mostly female club. Where will the club go from here?