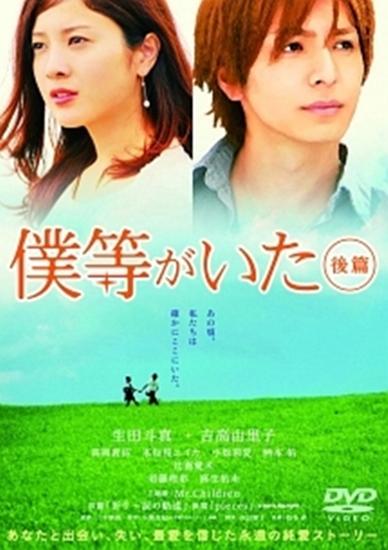 Bokura ga Ita Kohen (Jmovie)

(3397)



Other Title(s)
We Were There: Part 2

Genre(s)
Romance, Drama
Episode(s)
1
Synopsis
During the 2nd year of high school in the winter season, Yano (Toma Ikuta) transferred from Kushiro to Tokyo due to a family matter. Yano and Nanami (Yuriko Yoshitaka) promised to meet again. A couple of years later, Nanami is busy finding a job, while Yano's friend Takeuchi (Sousuke Takaoka) supports her. in the beginning, Yano and Nanami kept their relationship, even with the long distance between them, but Yano suddenly stops contacting Nanami...