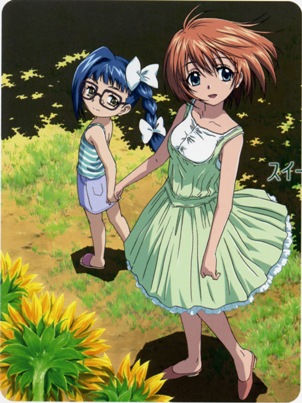 Asatte no Houkou

(311)



Other Title(s)
あさっての方向。

Genre(s)
Coming of Age, Seinen
Episode(s)
12
Synopsis
A girl and a woman ? tied together by their secret desires, a young man and a small roadside shrine rumored to be able to grant wishes. Karada is troubled by being looked after by Hiro, her older brother. The death of their parents some four years ago brought an older brother back into her life and since then, he has been looking after her. Nogami Shoko met a Japanese boy in America, they became close and then he suddenly left. Now some four years later, Shoko returned to Japan - feeling a bit lost and empty. And on one hot and fateful summer day, they meet on a lonely rural path next to a small revered shrine.

Be careful of what you wish for. It might have some complicated and unintended results.