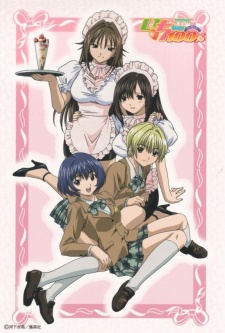 Ichigo 100 percent Special 2

(2696)



Other Title(s)
いちご100%
Ichigo 100%
Genre(s)
Comedy, Ecchi, Romance, Shounen
Episode(s)
1
Synopsis
Yui's father forbids Yui from staying at Junpei's house and decides she'll attend a local High School instead of Oumi Academy. Junpei visits with the intention of straightening out a misunderstanding for Yui's sake. Episode takes place prior to Episode 10 of Ichigo 100% TV series.