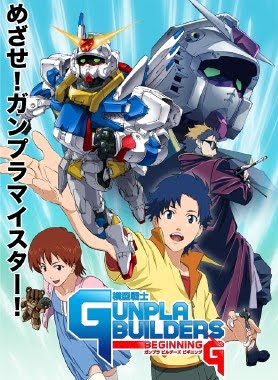 Mokei Senshi Gunpla Builders Beginning G

(2673)



Other Title(s)
Model Suit Gunpla Builders Beginning G

Genre(s)
Action, Mecha, Parody, Shounen
Episode(s)
3
Synopsis
Haru Irei, who witnessed the 1/1 scale RX-78-2 Gundam in Odaiba, becomes inspired to build Gunpla, which is a portmanteau of Gundam Plastic model kit. Haru purchases a one of a kind gunpla, the GPB-X80 Beginning Gundam. After building the kit, Haru, now a Gunpla Builder, and the Beginning Gundam enter the virtual world of Gunpla Battle, where players can pilot their customized Gunpla in team matches or one-on-one fights. Haru must rely on the support of his friends if he is to become a Gunpla Battle Champion and attain the rank of Gunpla Meister.